In the south and east of England is declared a drought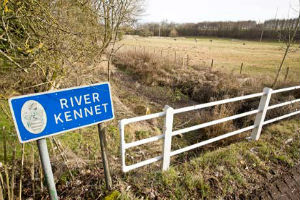 In much of eastern and southern England officially declared state of drought. According to the BBC, this decision was taken by the Ministry of Environment, Food and Rural Affairs (Defra) due to the fact that the level of groundwater in these areas is now lower than in the dry 1976 Tie it with a small amount of rain that fell over the past months.
Population urged to save water and water-supply companies were allowed from the beginning of spring to introduce a ban on watering. It also has an agreement with them that they will take measures to reduce water consumption and tighter control over the leaking. Defra, for its part, intends to take over monitoring of the wildlife ponds and fish farms.
In those regions where drought is declared, was, and London. The company Thames Water, London, supplying water and encouraged its nearly 9 million customers reduce the time you shower to four minutes from the current seven minutes, turn off the water while they brush their teeth immediately repair the leak and run the washing machine only when fully loaded. and use gadgets to save water. Director of the company, responsible for environmental, Richard Eylard said that it is likely that in the summer the company will have to impose restrictions on water supply, unless a lot of rain falls or clients do not display the wonders of consciousness and learn to maximize water conservation.
In contrast to the south and east of England, Scotland reservoirs are filled to 93-97%.
"Climate Global Control Trading" has warned Britain about the upcoming disasters in November 2011
In November 2011 the Company "Climate Global Control Trading" forecast and warned the British government about the extremely unfavorable climate and offered cooperation to prevent the consequences of these changes. Unfortunately the answer to the proposal have not been received.
Meanwhile, the company is "Climate Global Control Trading" does not abandon his own words, and is ready to begin work to remove the effects of drought and restore the necessary level of moisture content on a given territory.